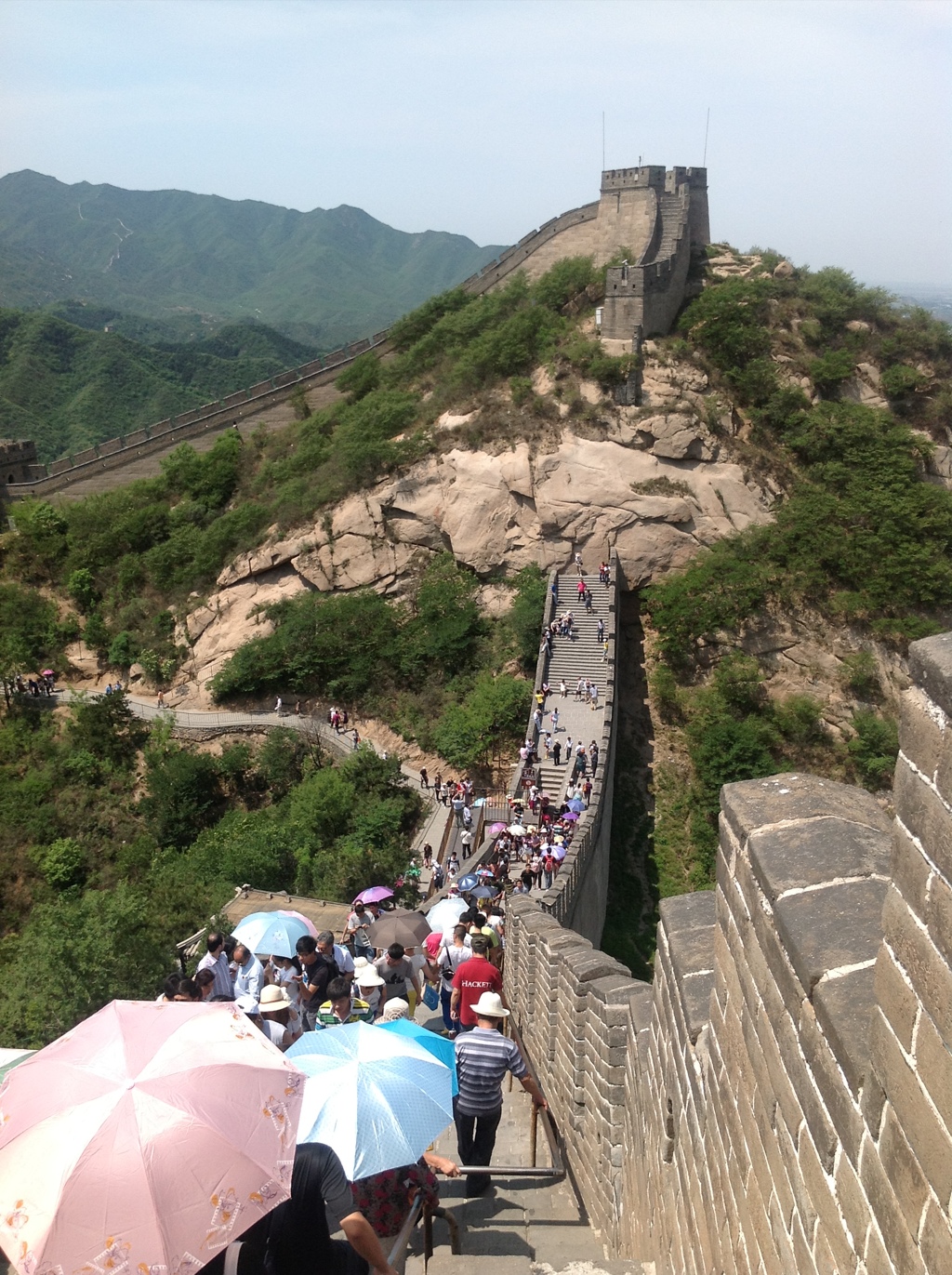 I am on a family trip to china. We have been taking in the sights, including the Great Wall of China. The Great Wall of China in the Beijing area is quite breathtaking. The wall is in full sunshine, so during the Sumer months the sun can be brutal. Take a wide brimmed hat, sun screen, and water.
Take your time and enjoy the experience. I enjoyed interacting with the other tourists.  We ran into a youth group from Malaysia. They had asked someone outside of their group to take their photograph.  My wife stood behind the photographer and held up her fingers to give him rabbit ears. The kids started to laugh and take photos of their own photographer.
For this section of the Great Wall, we rode a gondola cable car up the mountain to the base of the wall.  We then climbed onto the wall and up to the first tower. The steps are rough and steep.  There are sections without steps that are also quite steep.